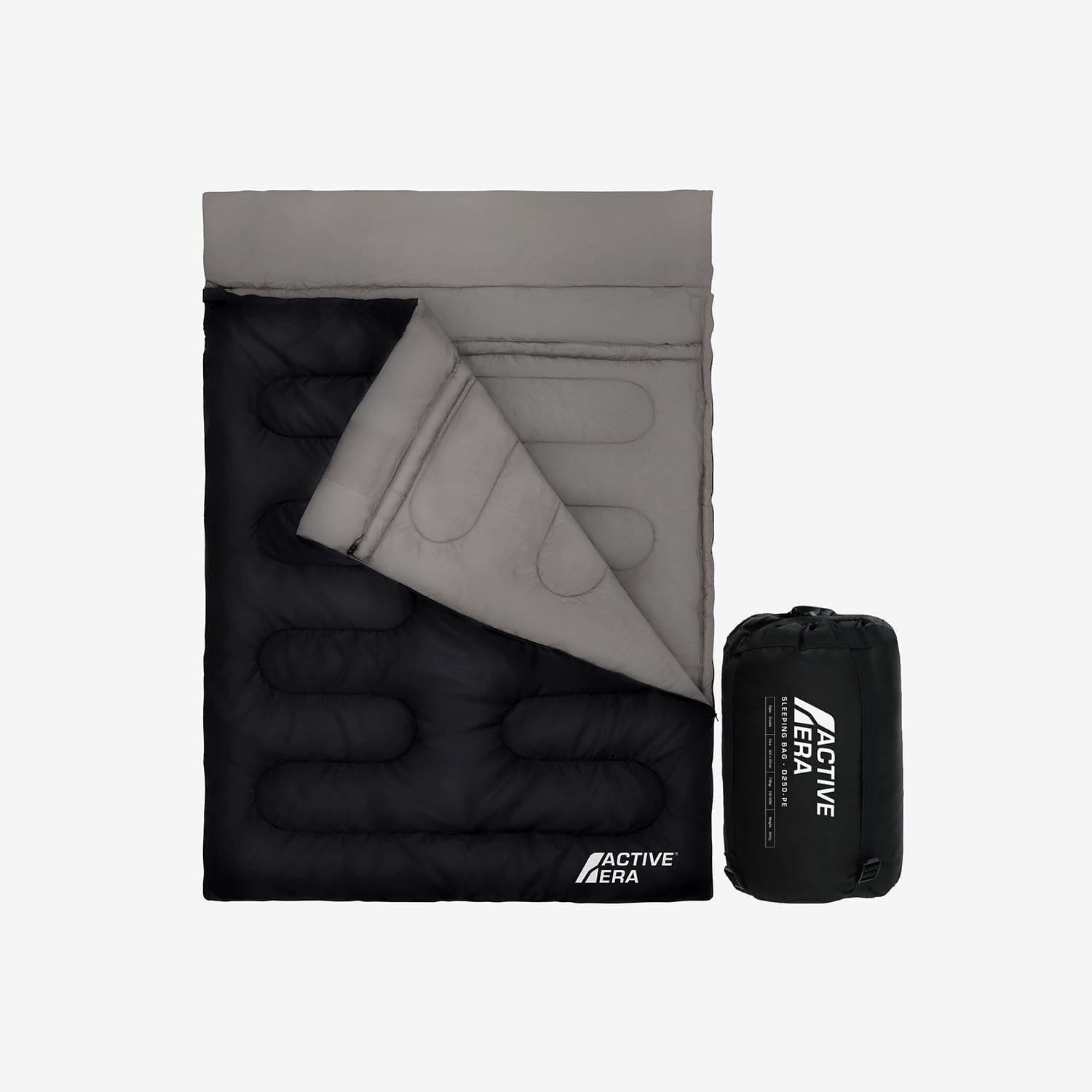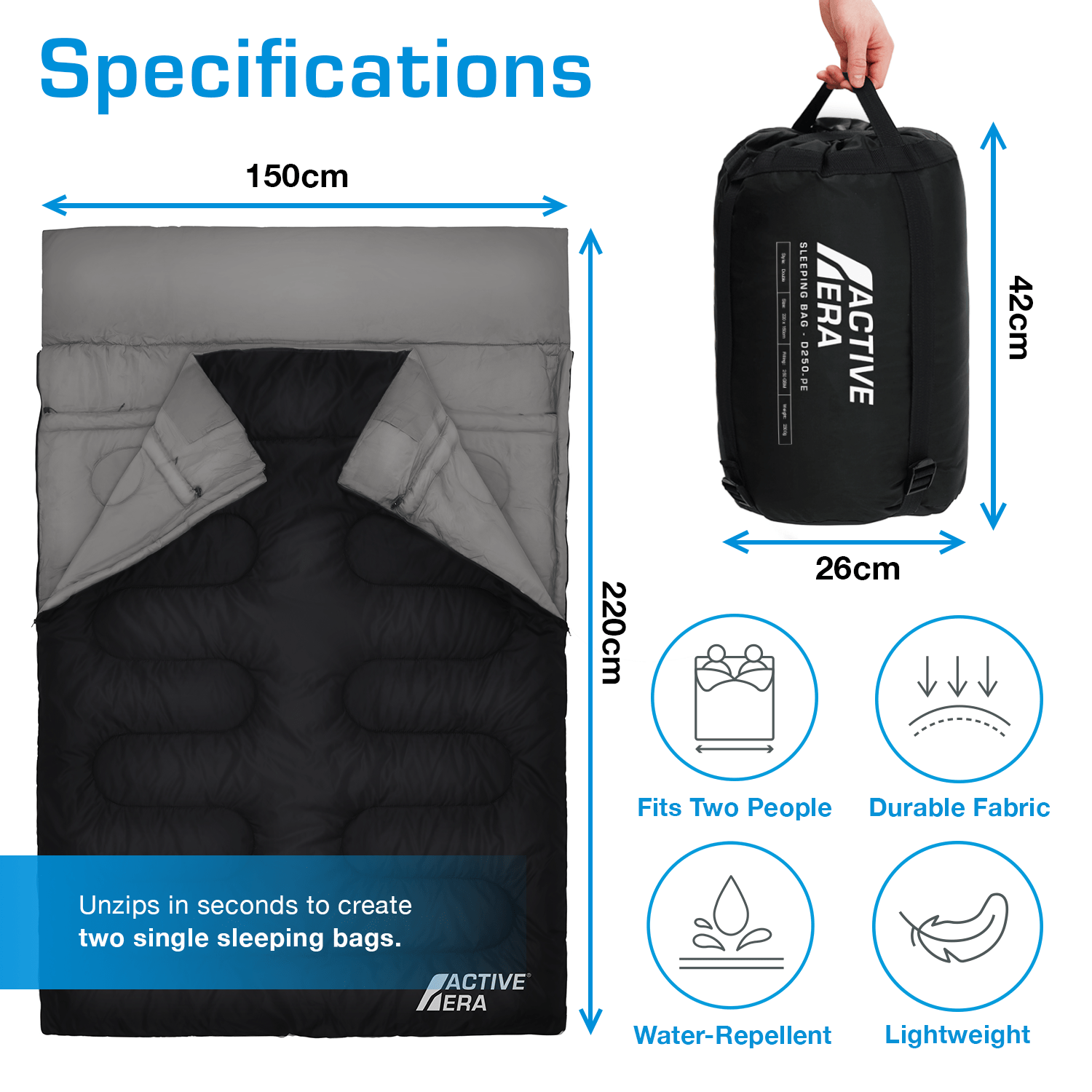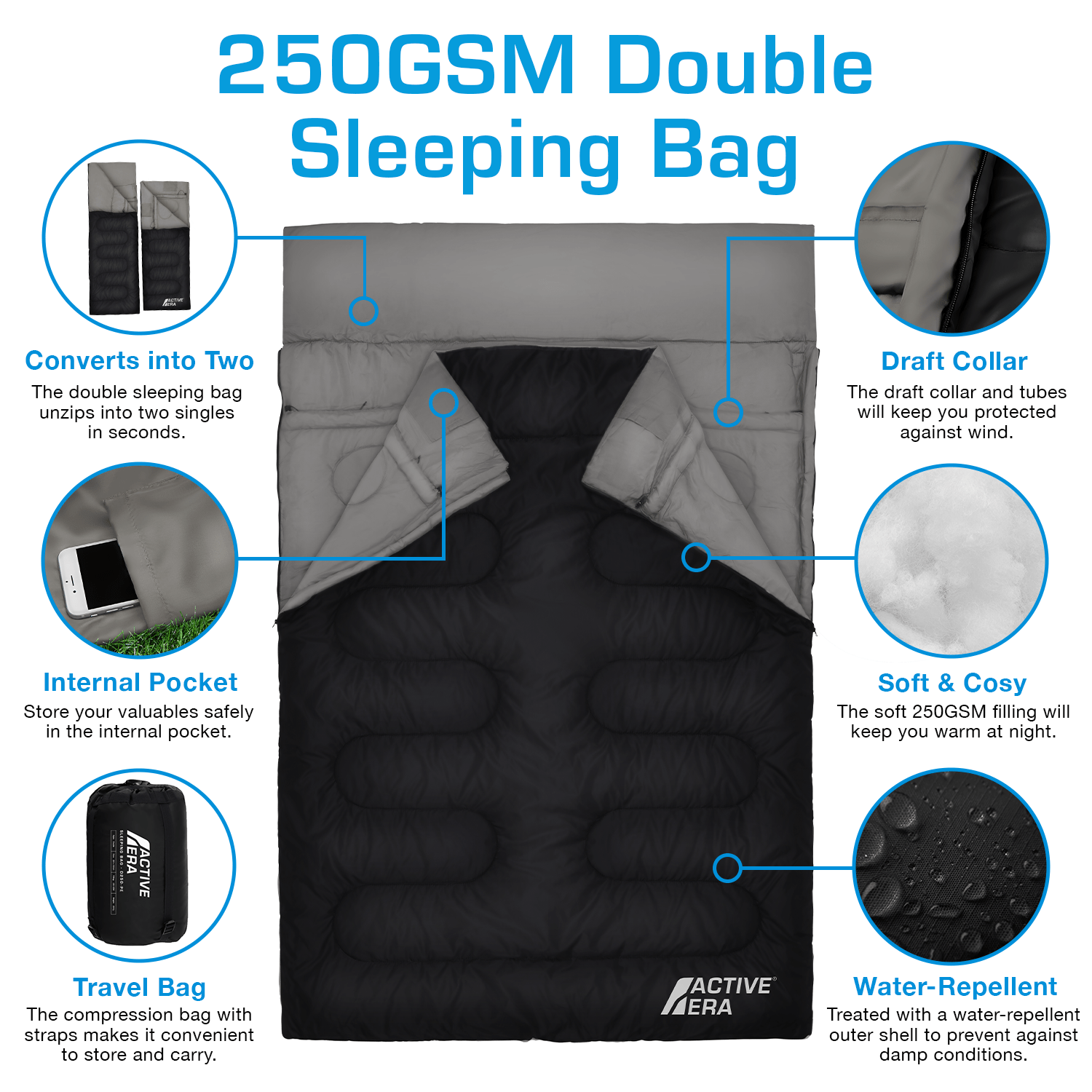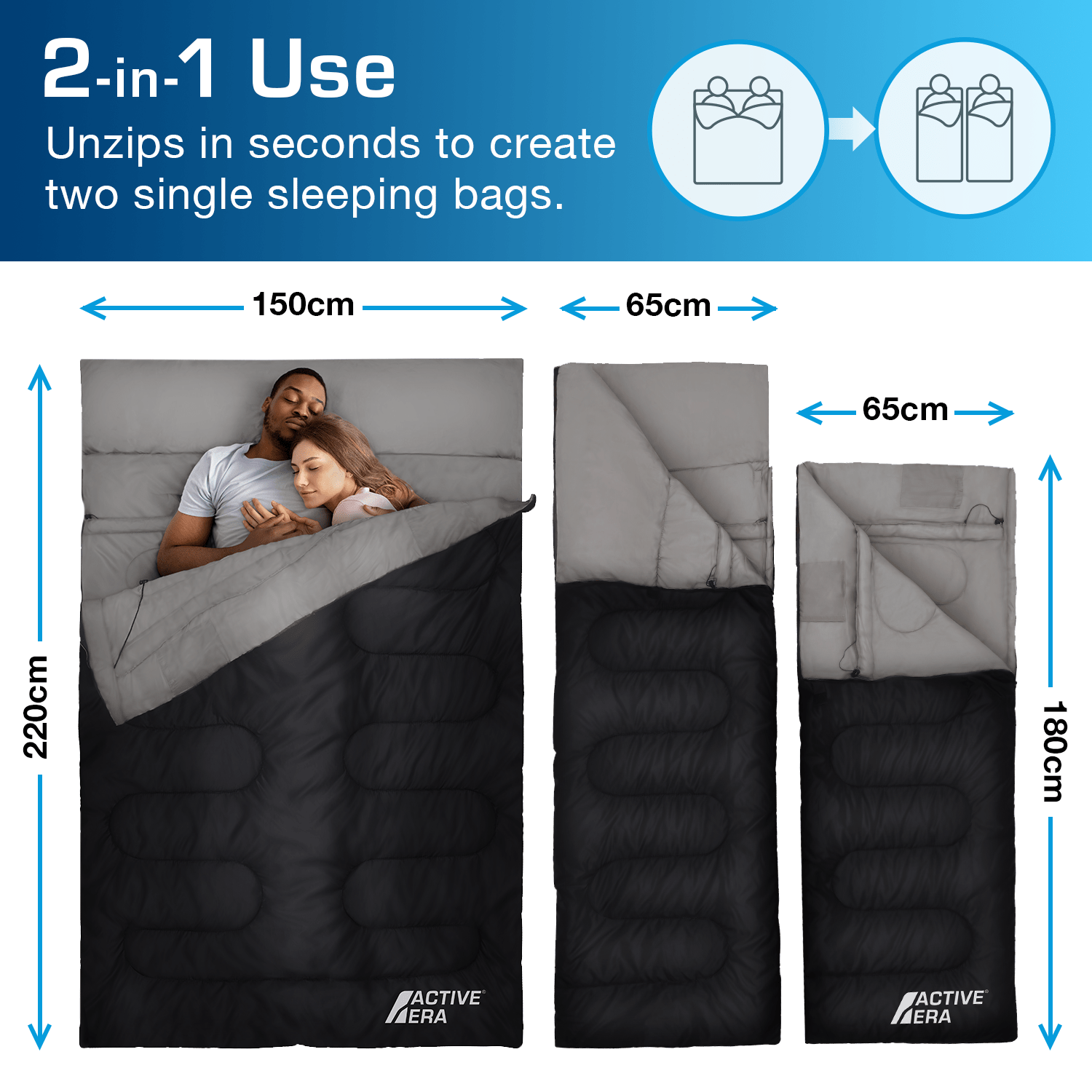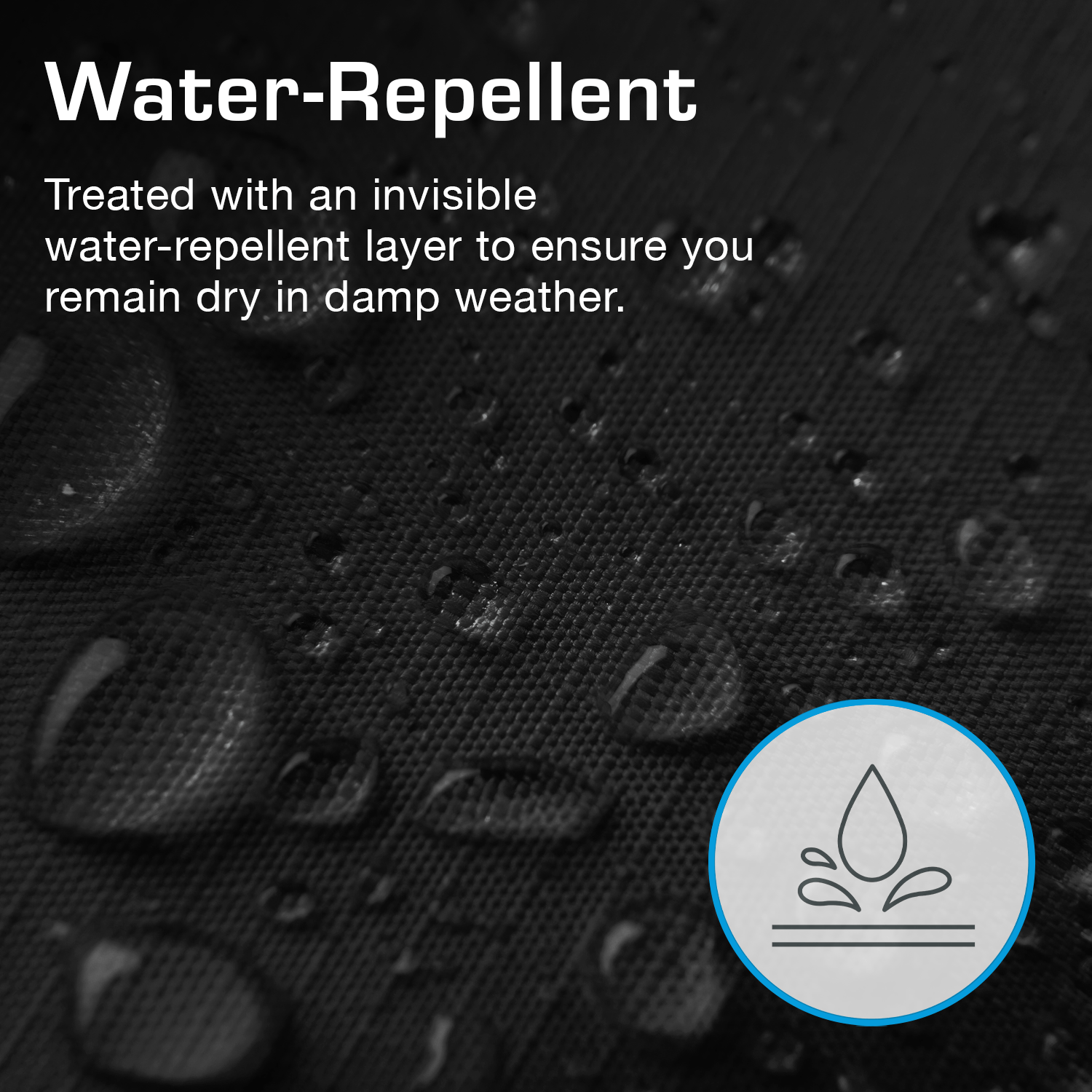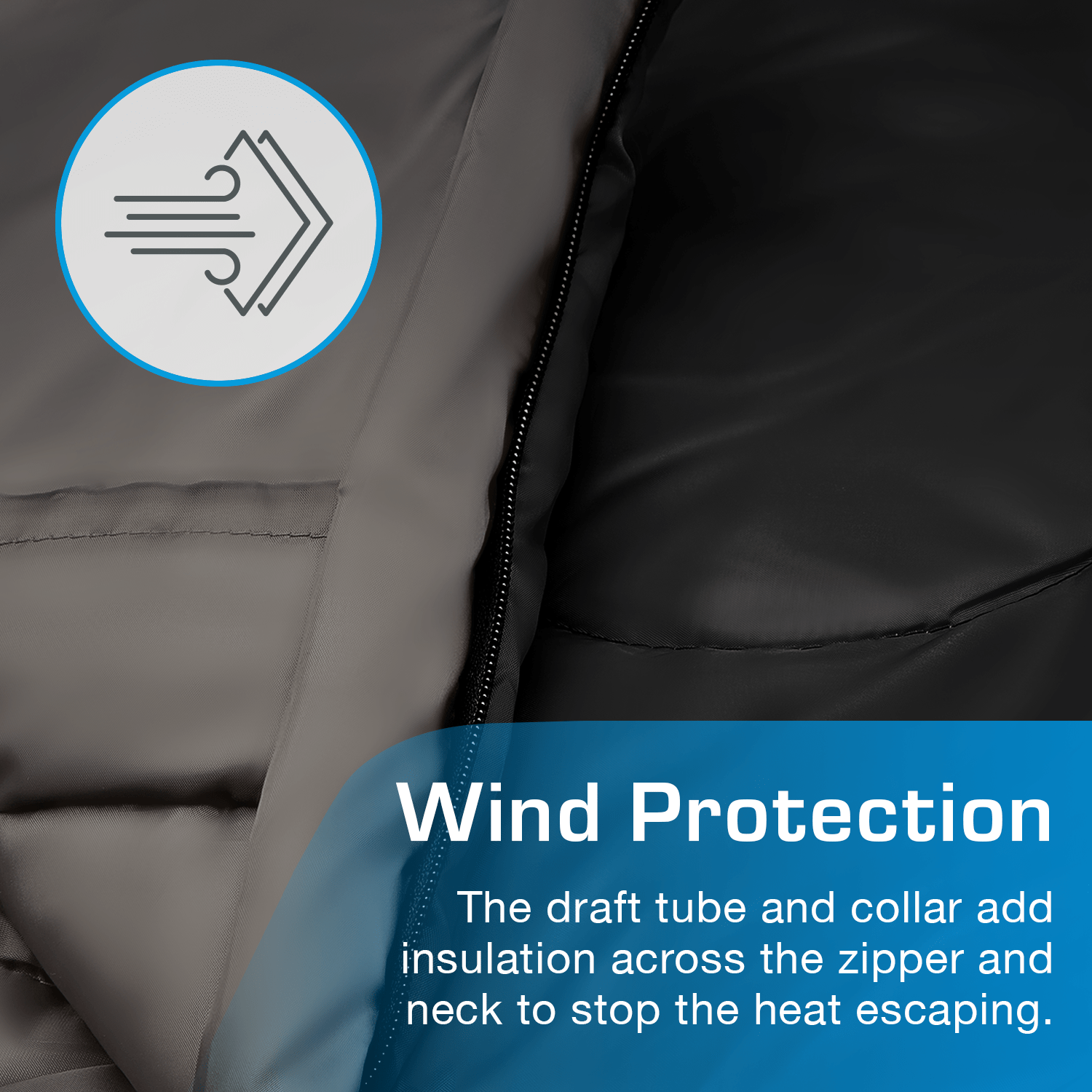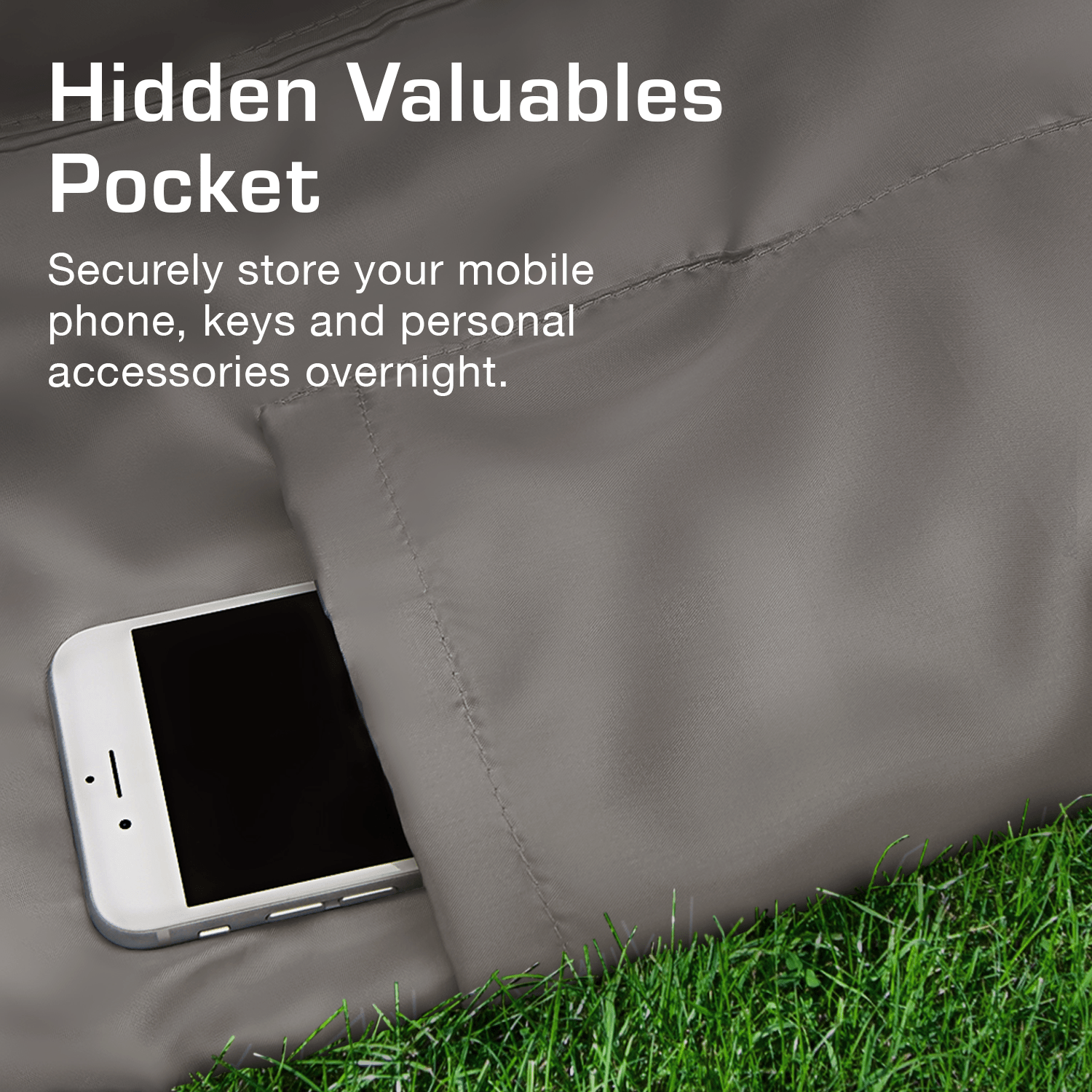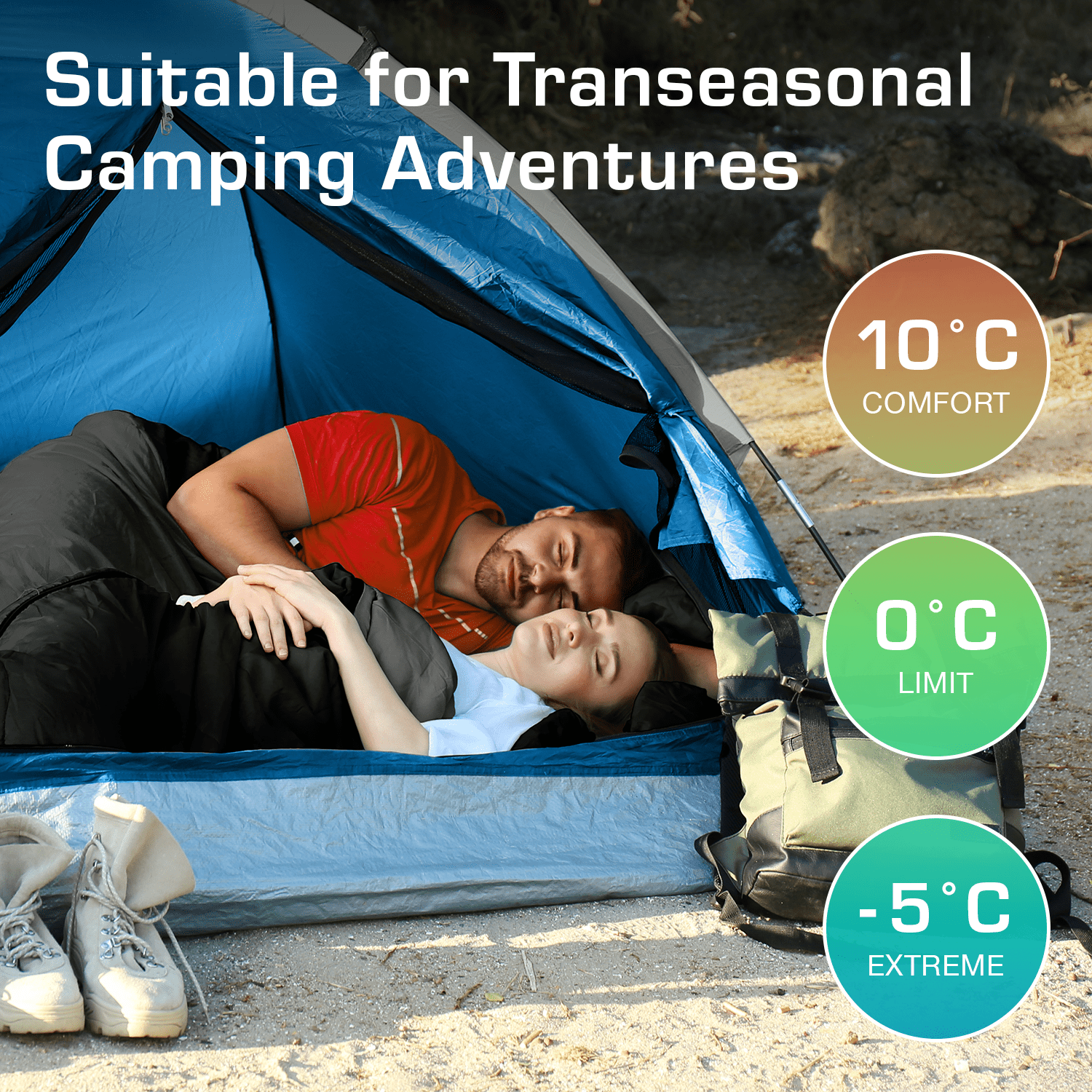 Double Sleeping Bag - Extra Large Queen Size - 3 Seasons
Whether travelling alone or with family, this Double Sleeping Bag will keep you warm and protected from the elements. The large double silhouette has zips on each side, allowing you to convert it into two single sleeping bags when needed.
This luxury Double Sleeping Bag is made from a durable water-resistant polyester outer shell, with a warm 250GSM filling for warmth during spring, summer and autumn. The sleeping bag can also be separated into two single sleeping bags in just a few seconds and is perfect for use when camping, outdoor travelling or hiking. Zips on both sides allow for easy entry and exit. A windproof zipper system, a secure pouch for your valuables, and a drawstring collar for added insulation make this sleeping bag a must for every traveller. A free carry bag which can be tightly compressed for quick and easy packing is also included.
Turns into 2:

 

Unzip this double sleeping bag and turn it into two single sleeping bags in a matter of seconds.
Stay Warm:

 

The sleeping bag features 250GSm filling to keep you warm in temperatures down to -5°C.
Wind-Proof:

 

Fitted with an internal drawstring collar and windproof zipper lining for extra protection against the wind.
Water-Resistant:

 

Don't fear the rainy weather and damp conditions thanks to the water-resistant outer shell
Travel-friendly:

 

Fits perfectly into the included compression bag to take with you on all your adventures.
Dimensions Packed

42 x 26 x 28 cm

Type

Double Envelope

Filling Gsm

250

Water Resistant

Yes

Seasons

Spring/Autumn/Winter

Comfort Temperature Range

10˚C

Limit of Comfort Temperature Range

0˚C

Extreme Temperature Range

-5˚C

Drawstring Hood

No

Internal Pocket

Yes

Wind Proof Zipper

Yes

Insulation Tube

Yes

Compression Straps

Yes

Ripstop

No

Material Shell

190T Polyester Waterproof

Material Liner

190T polyester

Material Filling

250 GSM Polyester

Dimensions

220 x 150 cm

Model

SB-D250-EU
Compare with similar items
Dimensions Packed

42 x 26 x 28 cm

Type

Double Envelope

Filling GSM

250

Water Resistant

Yes

Seasons

Spring/Autumn/Winter

Comfort Temperature Range

10˚C

Limit of Comfort Temperature Range

0˚C

Extreme Temperature Range

-5˚C

Drawstring Hood

No

Internal Pocket

Yes

Wind Proof Zipper

Yes

Insulation Tube

Yes

Compression Straps

Yes

Ripstop

No

Material Shell

190T Polyester Waterproof

Material Liner

190T polyester

Material Filling

250 GSM Polyester

Dimensions

220 x 150 cm

Model

SB-D250-EU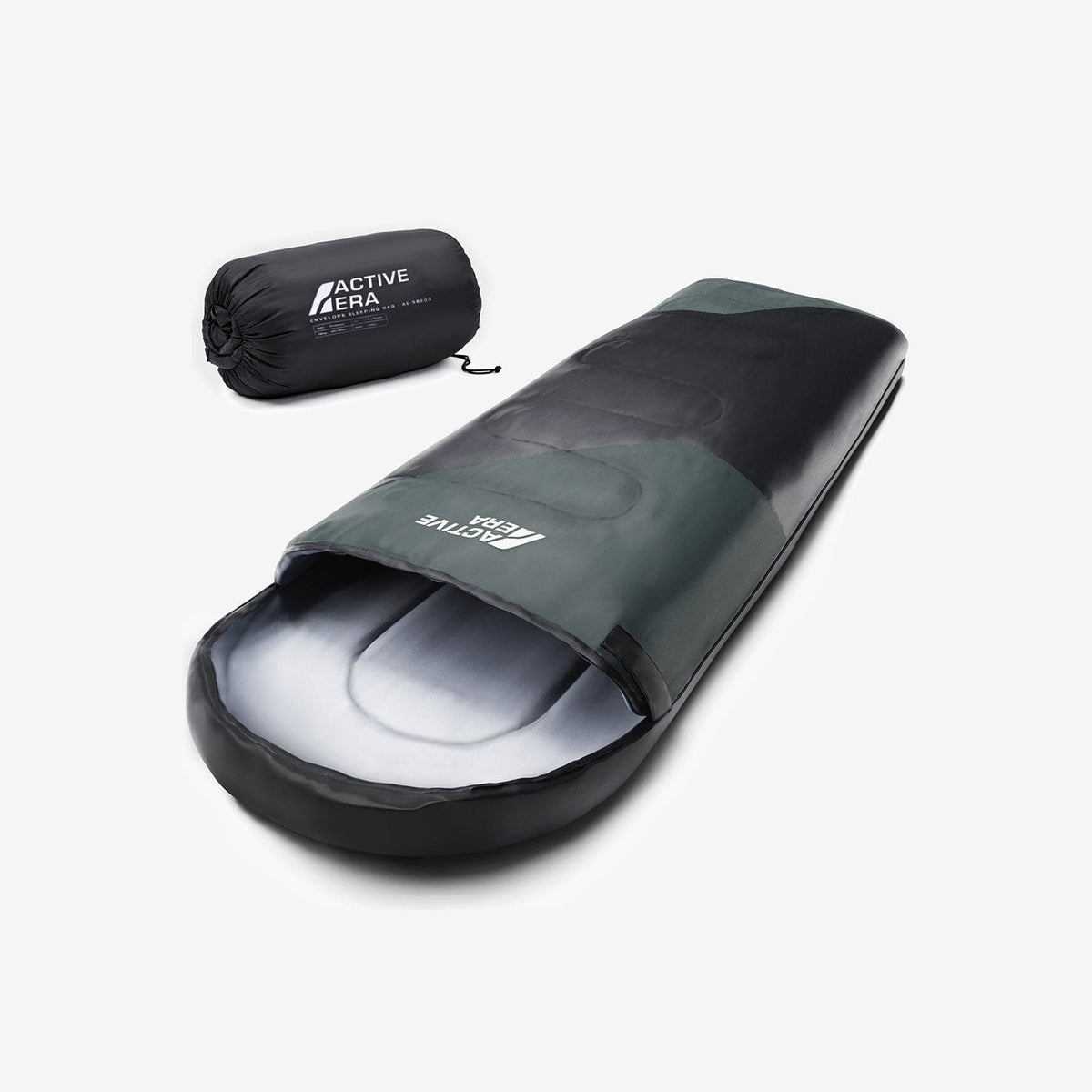 Dimensions Packed

36 x 22 cm

Type

Envelope/Rectangular

Filling GSM

250

Water Resistant

Yes

Seasons

3-4

Comfort Temperature Range

8˚C

Limit of Comfort Temperature Range

3˚C

Extreme Temperature Range

-11˚C

Drawstring Hood

Yes

Internal Pocket

Yes

Wind Proof Zipper

Yes

Insulation Tube

Only on zip

Compression Straps

No

Ripstop

Yes - Shell Fabric

Material Shell

Polyester

Material Liner

Polyester

Material Filling

Hollow Fiber

Dimensions

210 x 75 cm

Model

AE-SBE03B-EU
Dimensions Packed

42 x 26 x 28 cm

Type

Double Envelope

Filling GSM

250

Water Resistant

Yes

Seasons

Spring/Autumn/Winter

Comfort Temperature Range

10˚C

Limit of Comfort Temperature Range

0˚C

Extreme Temperature Range

-5˚C

Drawstring Hood

No

Internal Pocket

Yes

Wind Proof Zipper

Yes

Insulation Tube

Yes

Compression Straps

Yes

Ripstop

No

Material Shell

190T Polyester Waterproof

Material Liner

190T polyester

Material Filling

250 GSM Polyester

Dimensions

220 x 150 cm

Model

SB-D250-EU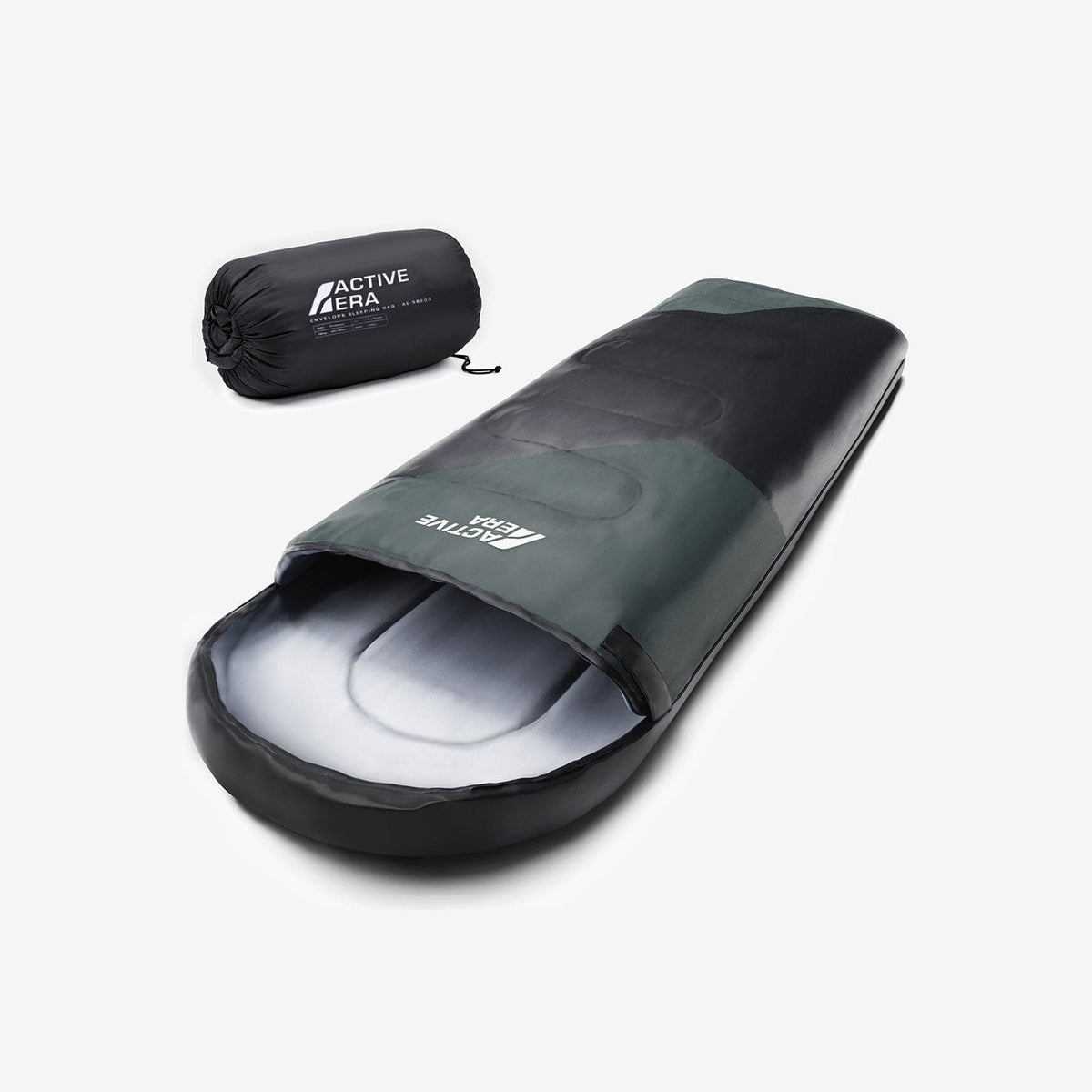 Dimensions Packed

36 x 22 cm

Type

Envelope/Rectangular

Filling GSM

250

Water Resistant

Yes

Seasons

3-4

Comfort Temperature Range

8˚C

Limit of Comfort Temperature Range

3˚C

Extreme Temperature Range

-11˚C

Drawstring Hood

Yes

Internal Pocket

Yes

Wind Proof Zipper

Yes

Insulation Tube

Only on zip

Compression Straps

No

Ripstop

Yes - Shell Fabric

Material Shell

Polyester

Material Liner

Polyester

Material Filling

Hollow Fiber

Dimensions

210 x 75 cm

Model

AE-SBE03B-EU